For more than 20 years, Centex Decks has been at the forefront of custom deck building and design in Austin, Texas.
We take great pride in craftsmanship and strive to build only the highest quality custom decks for our clients. We specialize in large scale, high-end, outdoor-living spaces in both the residential and commercial markets. Not only can we build your project for you, but we can design it. Working together with you, our client, we can combine your vision with our expertise to create your ultimate custom outdoor-living experience using the best quality products the decking industry has to offer.
Founder + DESIGNER + CUSTOM DECK BUILDER
Owner and Master-carpenter Caleb Wheeler grew up on a large ranch, building barns, mending fences, and tending to the building needs of the family herd. He apprenticed a Master-carpenter from England, and worked with many other mentors to learn the art of fine craftsmanship in furniture building and now takes that knowledge and approach to crafting his company, his team, his custom decks, and outdoor living projects for his customers.
As a creative small-business entrepreneur with a passion for what he does, Caleb has built Centex Decks LLC into a company that delivers a beautiful product with the project management skills of a builder and with the fine detail and craftsmanship of a furniture maker.
"When you're a carpenter making a beautiful chest of drawers, you're not going to use a piece of plywood on the back, even though it faces the wall and nobody will ever see it. You'll know it's there, so you're going to use a beautiful piece of wood on the back, because, details matter." — Steve Jobs
We specialize in the details, and with 20+ years of experience, our expert craftsmanship will ensure that your deck will be high quality and built for longevity.
Only the Best for Your Custom Deck
Every project begins with the best materials, sourced from these valued partners: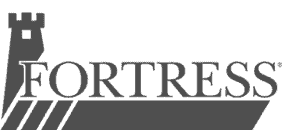 Request a Consultation Call
"*" indicates required fields
AUSTIN TEXAS CUSTOM DECK DESIGN + BUILD
It's simple;
experience + design + craftsmanship.

With 19+ years under our belt, we are able to design + build to the highest of standards in the decking industry. We only use hand selected materials to make your outdoor living dream become a reality.

The details matter.

In a true craftsman's nature, we design all our decks and outdoor living projects with the details in mind. We care about what the finished product is being built on as much as the finishing details. 

Designed + built to last

Due to our experience in the highly-detailed and regulated commercial building world, we over-engineer residential decks for load safety and longevity.

Last but not least; our craftsman.

If you value craftsmanship then you've come to the right place. Our team of craftsman are just that, craftsman. We take pride in the product we are creating and it shows in the final product.